mosse.se © • Mosse & Lotta Magnusson
CMMs Sheepdogs
These dogs are our old farm and trial dogs, some of them are no longer with us, but has a special place in our hearts!
Roy(pedigree)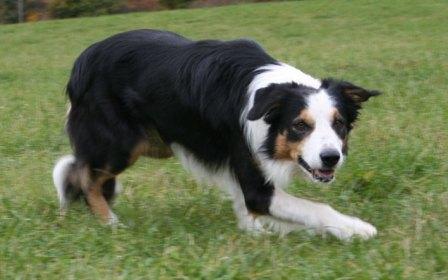 I got Roy from Johnny Wilson when he was about 10 months. At the beginning of our training he was a very plain dog and it took some time before we were a team at trials but he is the smartest dog I have ever got to work with! He quickly understod what type of work to be done at the time and I did not need to give him any extra commands.
He is one of my absolute favorite dogs over the years, a great trail dog but above all, a great workingcompanion with never ending stamina and brain!
Roy's accomplishments:

Swedish Champion - 2006, 2007
Won Swedish cup - 2004, 2007, 2008
Scandinavian Champion - 2009
Won Qualification Continental - 2008
4'th Contonental final - 2009
Roy was placed top three in 53 opens between 2003-2009, of them 22 was winnings!
Fleet (pedigree)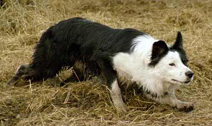 Fleet I bought from Johnny Wilson when he was 1,5 years old. He is after Johnny's Supreme Champion Rob. He was a special dog for me and was the dog that brought me out in the big world of sheepdogs. The request of him was big and he has about 250 offsprings. We traveled the world together and did compete all over Europe and at Soilder Hollow USA.
He has been in many of the big finals, Continental, SM, NM.
Fleet's accomplishments:

Continental Champion - 2003
Swedish Champion - 2005
Won Swedish Cup - 2005, 2006
6'th at World Trial - 2005
Runner up Scandinavian Champion - 2007

Fleet was placed top three in 46 opens between 2002-2008, of them 22 was winnings!
Min (pedigree)
Min was from our own breeding, after Ester (Kim-Craig) and Zack.
She was one of very few bitches that I have owned that worked really nice with me, she was a workaholic. I did not compete with her so much, because often she was third dog at home but she did became Swedish Champion 2004, was in the Swedish team a couple of years and participated at World trial 2008.
Mac (pedigree)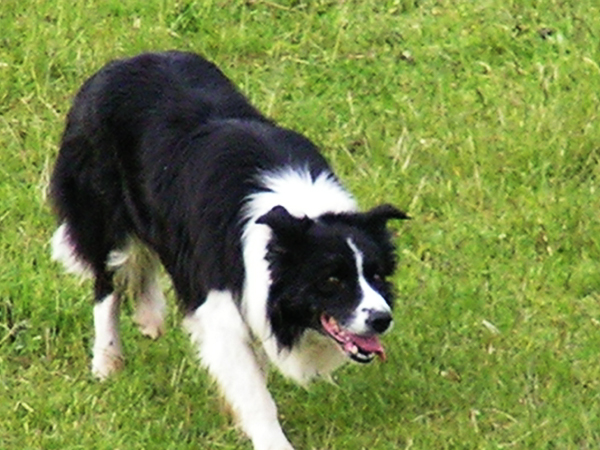 Mac was from our own breeding, efter Kim (JH Wilsons Spot) and Zack.
Mac was a wounderful workingcompanion, with fast flanks and alot of push towards sheep, a powerful dog! Unfortunately he got osteoarthritis quite early in life and was retired to early. He did become Swedish Champion 2000, competed in the Swedish team for several years and was a finalist at Continental 2000.
Craig (pedigree)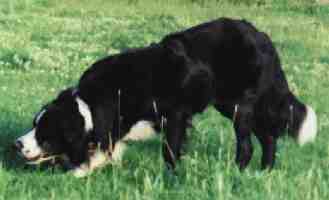 I bougth Craig from Johnny Wilson when he was 1 year old. He was a son to B Dalziels Wisp and his mother was a Spot dougther. Craig was a powerful dog with never ending stamina or working capacity!
He was Swedish Champion 1997, 2001 and was a Swedish team member for several years!